In the distant past, I was a certified parliamentarian. On occasion, I still do chair meetings, or all called upon to provide some training on parliamentary procedure. Most recently, last weekend I was asked to prepare some training notes for a group of folks, so I started refreshing myself on Robert's Rules of Order. That led me to thinking, "how can I visualize all these rules, in a simple flow?" The result is this diagram, below the fold.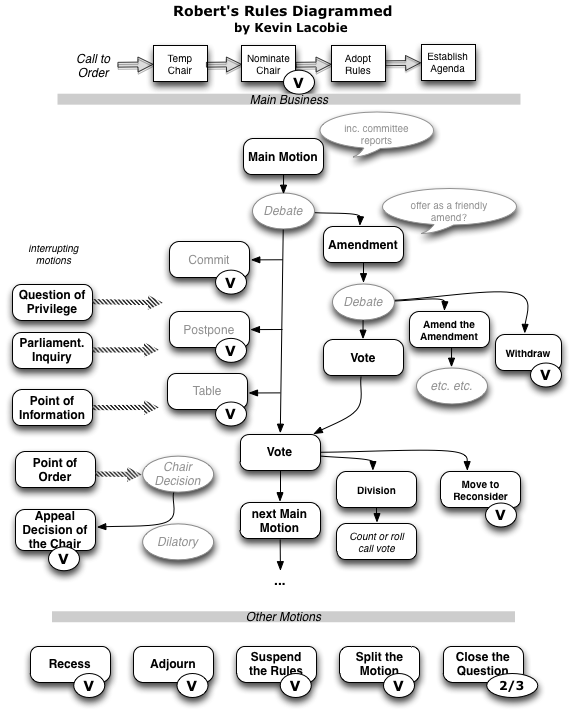 Consider this diagram copyrighted.
© 2012 by Kevin Lacobie

2 Comments to "Robert's Rules of Order, Diagrammed"
A man — February 27, 2013 @ 9:31 am


Great stuff. I would expect you'd made it open liecensed.
Write a comment